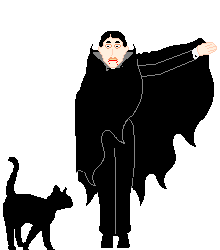 Good evening and welcome to Pink's Halloween Horror. She has asked me to greet you good tidings and to warn you... KEEP YOUR EYES OPEN!!

There are many strange beings and creatures running loose here. Some are friendly and others...are to be avoided at all costs.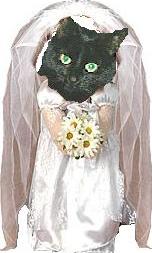 What about this creature? Should she be avoided? No! That's Daisy. She's trying on a wedding dress for her Halloween costume. Doesn't she look cute?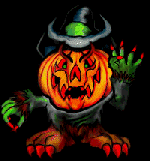 Quick! Get away from this pumpkin monster! He's totally psychotic!!! He likes to scratch people's eyes out! Click on the skeleton's hand to make your escape!