HEY YOU, COME OVER HERE....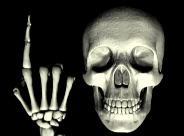 Are you in the mood to watch some scary movies? Before you watch, make sure you check that all of your doors and windows are locked. You never know who may try to sneak up on you!!!!! Be on the lookout for this guy...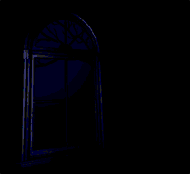 If you see him, RUN FOR YOUR LIFE!!! He may be trying to kill you!!! Once things calm down, and you've evaded him, I recommend you watch these scary movies.....
Phantasm
Halloween
A Nightmare on Elm Street
Carrie
The Ring
Psycho
The Exorcist
Night of the Living Dead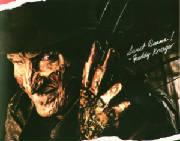 Freddy gives these movies "2 Knives Up!!""